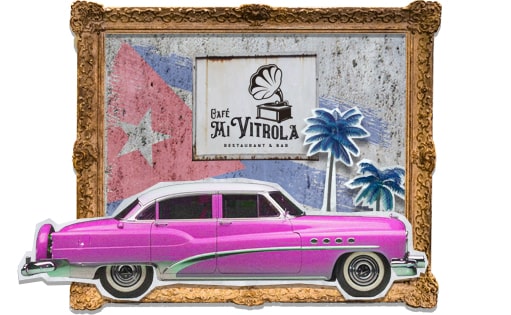 Celebramos la Vibrante Cultura Cubana
We've created Cafe Mi Vitrola as a true celebration of Cuban culture and the vibrant atmosphere of the island, a place that holds so much meaning for the people of Miami.  Every detail has been carefully crafted by our family as a labor of love, a legacy for future generations.
Important Disclaimer:
To ensure that everyone can enjoy their time at Cafe Mi Vitrola, we kindly ask that guests limit their seating stay to 2 hours at the table. Afterward, you are welcome to continue the celebration at our bar, where you can enjoy our music and dance the night away.